Cassava pulp, potato residue is the main by-products of the production of starch, alcohol residue, the moisture content is about 80%, as for high moisture content, heavy viscosity, with the traditional drying process equipment, drying temperature is high, slag starch Gelatinization chemical reaction, dextrin clogging material particles pores, water evaporation does not come out, the surface of the particles turned yellowish black, "outside the coke within the soft", a serious impact on the sale of dry residue; drying temperature is low, the moisture cannot be drying below 15 % at all, dryer sticky wall, gelatinization, agglomeration, the drying equipment cannot do normal production, this will lead to the impaired interest of the customers. Dingli brand starch slag dryer is based on the research and development for characteristics of raw material such as cassava, potato slag, and after a few sets of dryer producing experience, which can dry all kinds of potato residue below 10% in one time.
The equipment used by the company's "mechanical dehydration + drum drying + pulse air drying " special Chinese patent technology, an effective solution to the traditional dryer which can not dry cassava, potato residue problems, drying material with the perfect color, good quality, production line of energy-saving and environmental protection, with safe and stable operation, which praised by many new and old customers.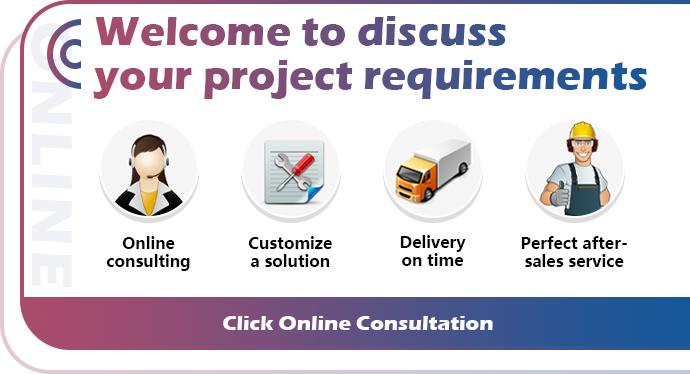 Material flow: 75-85% moisture content material first with special dehydration machine removing a part of moisture, the moisture removed around 68%, then send into the dryer by screw conveyor to realize downstream drying. Under the effect of the inner shoveling plate, materials are taken and scattered constantly, and move in the spiral forward method. Inside mixing blade device will be fully stirred and crushed material, material and hot air through full heat exchange, the rapid evaporation of water vaporization, reaching about 35%, discharged by the screw conveyor, then send into the semi-wet material crusher, crushed material size below 1mm, then into pulse air-drying process, the material quickly removed to 10% by the cyclone discharger and Pulse bag dust collector recovery dry powder, exhaust emissions amount to the national standard requirement, to complete the entire drying process. The drum cleaning device is installed inside the drum to prevent the material from adhering to the cylinder wall.
Airflow: The air through hot blast stove fan inflating, the air enters into the hot blast stove for combustion heating. Its temperature reaches up to 600-850℃, then it is inhaled by the dryer induced draft fan absorbed to dry material and evaporate water. Through the heat exchange drying the material. When the temperature decreases to 55-85℃, it is discharged out of the dryer. Wet dust is discharged on standard through the cyclone and the pulse dust collector purifying and emission.